Integrated marketing and public relations professional with experience spanning from global corporations to small entrepreneurial companies.
Demonstrated success in the design and execution of marketing programs aligned with business development objectives. High-energy with proven creative and innovative mindset. Visionary ability with strategic and tactical expertise.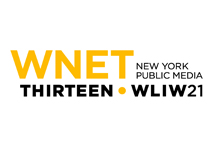 Special project and marketing consultant to the CEO and
General Counsel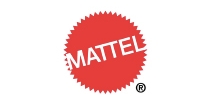 Senior Brand Analyst,
Younger Girls Marketing
Media Associate,
Client General Motors
Intern for Global Insights at Coca-Cola Corporate Headquarters
Director of Marketing, internationally recognized
Arizona boutique law firm
Founder and president of an independent consulting practice specializing in integrated marketing and public relations for Arizona and national restaurants.
Founder of a non-profit Arizona university-based organization to provide friendship, healing, and support to hospitalized children via art and music therapy.
AWARDS FOR MURALCLES
University of Arizona
• Vice-President of Campus Life's Outstanding Student Organization Award
• Edgar Goyette Community Service Award
• Daniel Maxwell Outstanding Student Program
• Outstanding Community Service Award
• Outstanding New Student Organization Award
Arizona State University
• Outstanding Service Initiative
• Outstanding Promotions
• Outstanding Organization
Bachelor of Science in Business Administration, Magna Cum Laude with Honors,
Honors Program at the University of Arizona
Double major in Marketing and Entrepreneurship
(McGuire Entrepreneurship Program- rated top 10 in the nation)
University of California Los Angeles---Specialized Public Relations Certificate Program
Mattel Training: Presentation Delivery, Improvisation in the Workplace,
Empowerment in the Workforce
Starcom Training: Media Strategy, Investment Disciplines
UCLA Extension Courses: Fundamentals of Public Relations, Working with the Media, Public Relations Management, Writing the Feature Article, Writing for Public Relations, Fundamentals of Reporting, Special Events Planning, Event Sponsorship and Cause Related Marketing
2019 American Marketing Association Marketer of the Year
…
Presented at The Spectrum Awards,
Arizona's premier ceremony dedicated to recognizing both the art and science of marketing
2019 American Marketing Association:
Best Integrated Marketing Campaign for an Event (Messy Motherhood)
University of Arizona 2000 Robie Medal Recipient
Qualifications for this award include personal integrity, initiative, cooperativeness, enthusiasm, humility, well-rounded interests, active participation in student affairs, service to the University, willingness to give more than required, love of God and country. Recipients of the award must demonstrate above-average scholastic ability, citizenship, leadership, and promise for the future. Students are not considered based only on cumulative grade point average. These awards are for well-rounded individuals whose contributions through co-curricular and community activities and leadership are evident.
…
Eller College Marketing Department Leadership and Community Involvement Award
…
American Advertising Federation Vance L. Stickell Memorial Scholar Intern
(sponsored by the American Advertising Federation and The Los Angeles Times-
eight students were selected nationally).
…
Outstanding Sophomore of the Year at the University of Arizona
…
Mortar Board National Senior Honor Society
…
Gamma Beta Phi Business Society